See The Mission by clicking the

(Rent) button in the player window above.
---
Hashtag #thechurchtv & get a free episode!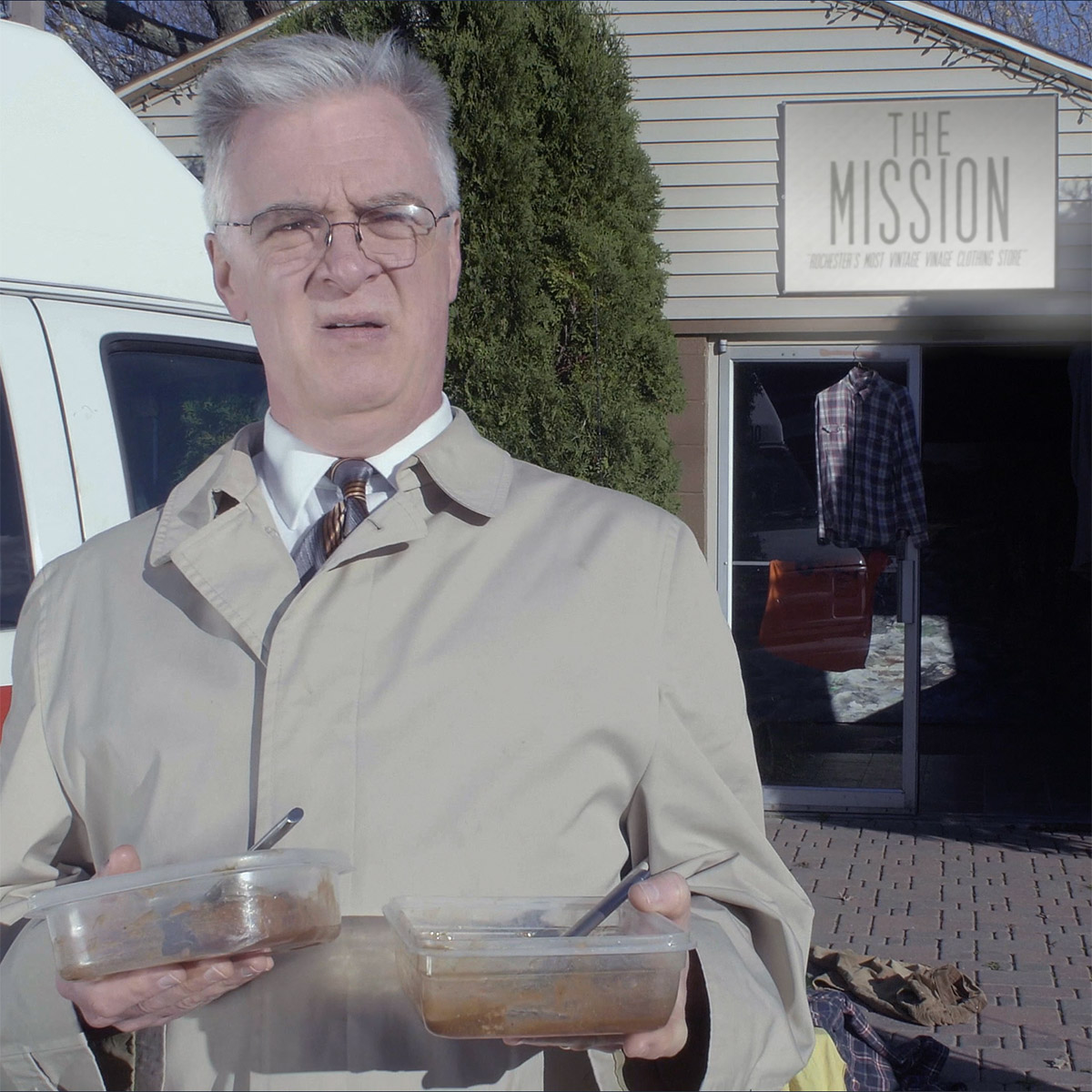 Episode 009 "The Mission"
After Stu reroutes countless boxes of valuable vintage clothing from a known con artist to the church, he organizes a fire sale to benefit the children's orphanage. It is soon found out that the shipment was intended for the shady Velicia Vintage, and The Mission– Rochester's hottest vintage clothing store. A showdown ensues between the church, Velicia, and the Volunteers of America who through a series of miscommunications are also claiming ownership.
Meanwhile, Pastor John convinces the director of the now defunct Volunteers of America to join his newest pyramid scheme… selling LED light bulbs.
It is later discovered that the source of the clothes and the idea for The Mission was RCCM's age old clothing giveaway ministry.
Running time 25:00